Top 10 New Home Design Trends In 2022
If you're planning on building a new home this year, you can get some inspiration from this article, in which we'll share new home design trends.
The Covid19 impacted almost every aspect of our lives, especially the global manufacturing industry. Its impacts on the collective psyche of people will likely be evident for years to come. But, in the short term, it has introduced various new trends in our daily lives, including home building trends. 
With supply chains disrupted and construction workers stuck offshore, we're bound to change our design trends. Despite this disruption, there'll be some fascinating new home design trends in 2022.
New Home Design Trends
Here are some hot home design trends for 2022: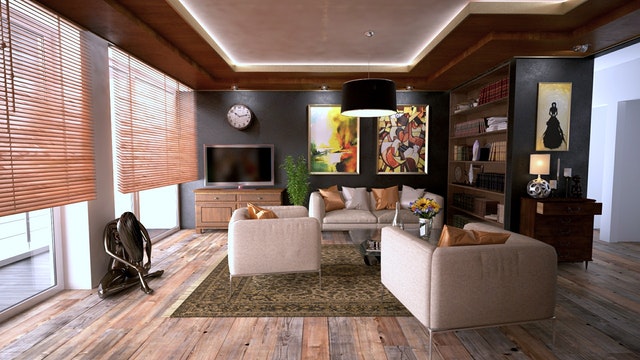 Multi-Functional Indoors
We turned our indoors into schools, gyms, workplaces, and recreation spaces during the lockdown situation. That's why multi-use rooms are among the most prominent home design trends in 2022. In addition, quiet areas for working or studying without interruption are on top of the list. 
There are several ways to get creative with available spaces in your house. If you have an eat-in kitchen while the dining room is only used occasionally, you can use that room for gym or other purposes. Similarly, you can save some space in your bedroom for office work or other sit-in chores. 
Sustainable Homes 
Homes constructed with sustainability in mind give higher returns to their owners in terms of lower maintenance and utility costs. In the coming years, eco-friendly construction materials will become more and more common in homebuilding. Drought-resistant landscaping and naturally finished wood will be in high demand in the future. So, you can also consider some eco-friendly trends while constructing a new home this year.
Take our New Purchase Survey if you're looking forward to buying a new home.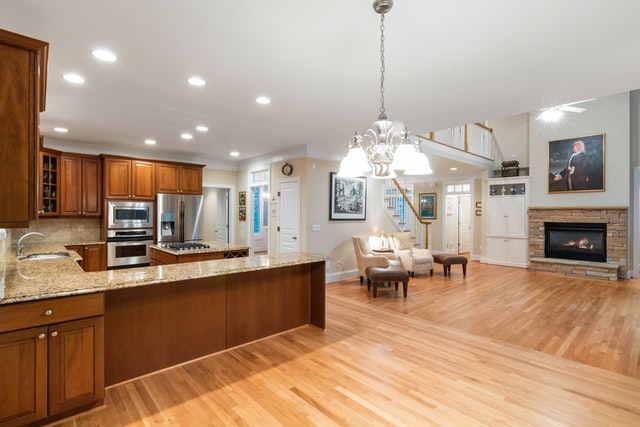 Patterned Hardwood Floors
According to home designers, old wood craftsmanship, including patterned wood and two-tone inlays, is springing up again in new home designs. The lighter hardwood floors especially, are becoming a trend again. You can also include this trend in your home improvement list this year.
Bathroom Trends
Bathrooms are an important part of every house, but most of the previous bathroom designs were not as attractive as they should be. This trend is likely to change in 2022.
According to Adam Rolston, a New York based interior designer, recent bathroom designs saw about a 10% increase in size. These bathrooms include decors like chandeliers, plumbing fixtures, sleek vertical tiles, and other things that add personality to a rest. These trends are likely to remain prominent this year.
Kitchen Trends
This year, homeowners are inclining towards more colorful kitchens, and all-white kitchens and white counters won't be the focus. 
We'll see kitchen trends like black walls and accents, sink skirts, and marble countertops. People would also consider increasing its size, connecting with dining and living rooms. You can also make some small changes like changing the color of your cabinets and replacing hardware for modern fixtures.
Exterior Trends
Several new exterior trends have come out, and the most prominent is extra windows. Bright interiors are the focus of people these days, so it is no surprise that extra exterior windows are also a trend right now. Before adding more windows into your new home design, make sure that these match the architecture of your home. 
Some other home design trends for your exterior include creamy white paint, neutral-colored doors,  contrasting garage door, front porches, straight lines over curved lines, natural wood accents, painted brick, and darker colors. You can pick any of these matching your personality.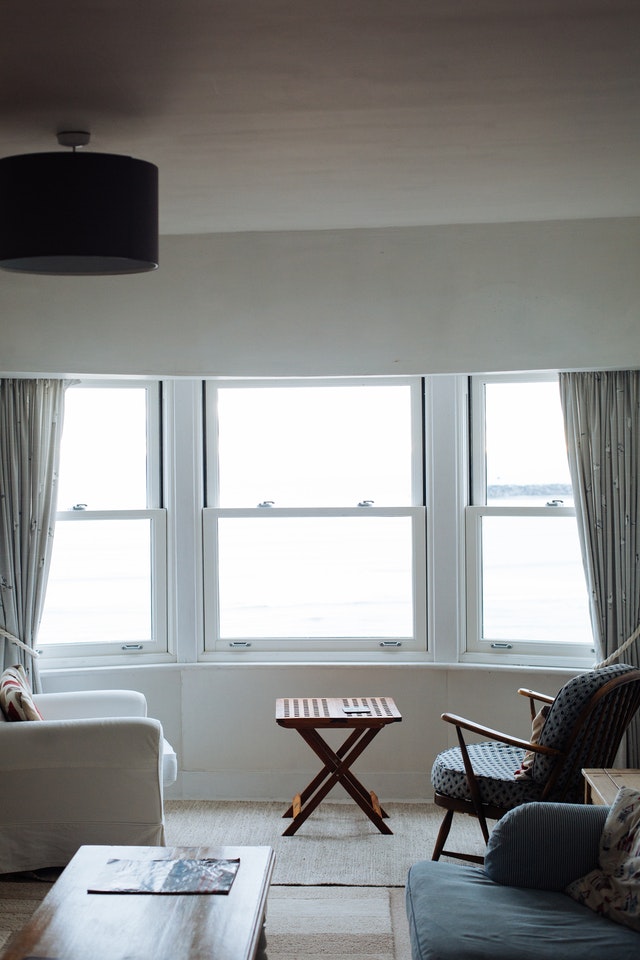 Sunlight Focused Windows
After spending several months confined to their homes, homeowners are focusing on letting in as much sunlight as possible. 
To boost your mood and make yourself more comfortable at home, it is a great idea to allow natural light. For that,  you can invest in some quality curtains that give you both privacy and sunlight. You'll see this trend becoming more popular with time because people spending extra time indoors would also want to experience the sunlight.
Curvy Furniture
Curvy furniture was a highly reported interior design trend last year, and it'll most likely dominate this year as well. This trend can be seen in C-shaped sofas, reimagined curvy chairs, soft-edged tables, and other household furniture. 
A retro look of the 1970s is another furniture trend this year. The retro touch can truly spruce your home if you add it to your list of new home design trends. Some suggestions include moss greens, burnt orange, and other warm colors. You can find these vintage colors and patterns at your local flea market. 
Wallpaper 
Wallpaper has been gaining popularity in the home design trends for the past few years. But, this year, it would likely be used in various other applications, such as cabinet backing, statement walls, lining shelving, and several other things.
You can add some excitement and matching to your ceiling by applying your favorite wallpapers. If you like changing the look of your house, you can try removable wallpapers for your home décor. You can simply remove and swap for the new ones. 
House Plants
House plants are more than ever a trend now, and you can confirm this by having a quick peek into Pinterest and Instagram. From gorgeous blowsy blooms to vintage hanging creepers, there're various house plants you can consider. They can give your indoors a beautiful touch of greenery, especially if you don't have a backyard. Some popular house plant trends include polka dot plant, calanthe rattlesnake, and lady palm. You can find these easily in your nearby nursery store.
Finding Your New Home
Now that you know what is trending, we hope you've gotten some good idea for your next move. while dreaming is fun, doing is better. Let us help guide you through the new home loan process and see how much of a new home you qualify for! Contact us today to get started.